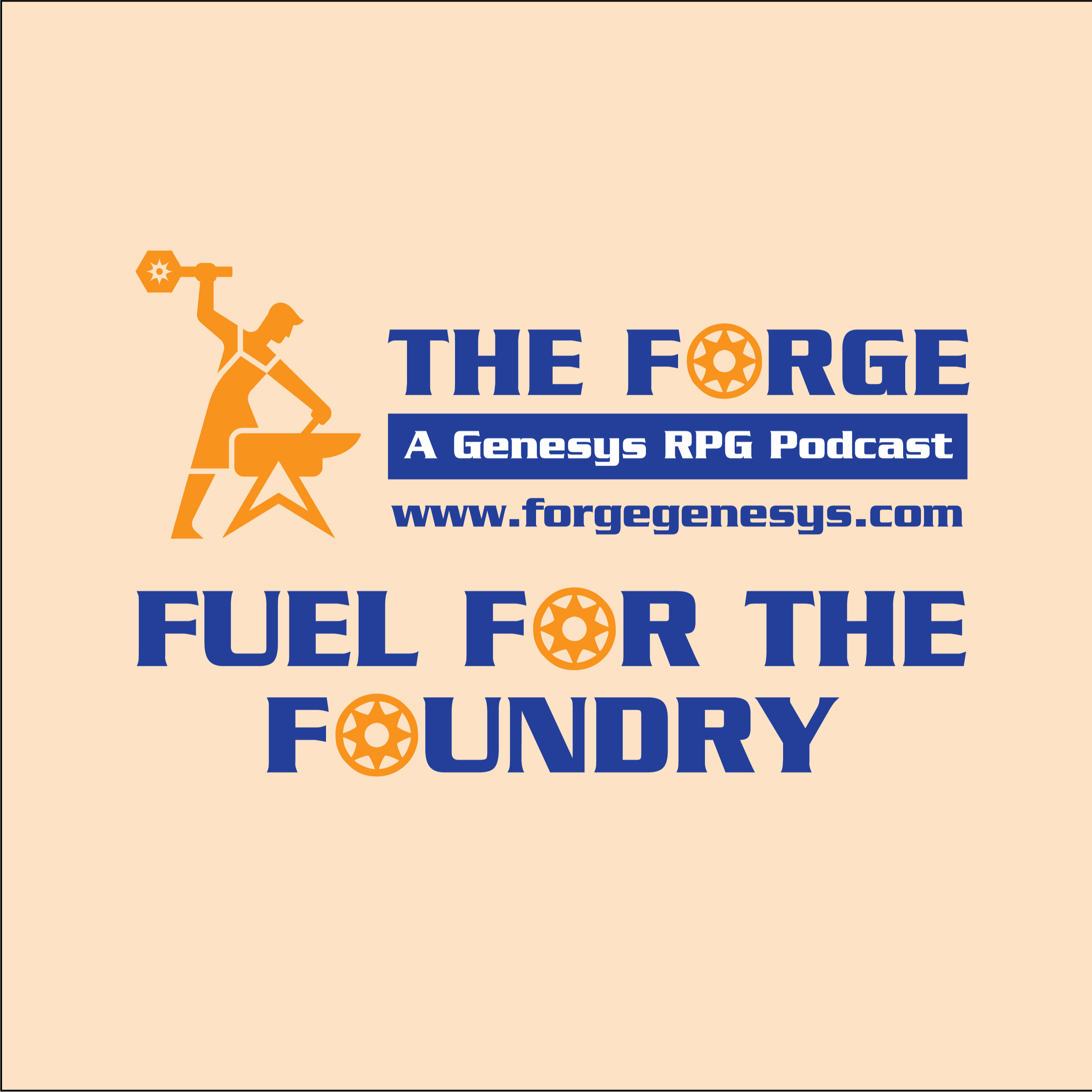 The first in a monthly episode series dedicated to the releases from the Genesys Role Playing Game from Edge Studio and the Genesys Foundry at Drive Thru RPG.
JANUARY 2021 RELEASES
CONTACT US:
LISTEN/WATCH:
SUPPORT:
REVIEW:
iTunes (US) | iTunes (UK) | iTunes (Australia) | iTunes (Canada) | iTunes (Ireland) | iTunes (Germany) | iTunes (NZ)
Don't forget to drop us a review on Facebook, iTunes, YouTube or send us an e-mail.
The Forge: A Genesys RPG Podcast is a proud member of the d20 Radio Network. For more information about the network visit www.d20radio.com.
CHAPTER NOTES:
00:00:00 - PATREON ANNOUNCEMENT
00:01:28 - INTRODUCTION
00:04:46 - FUEL FOR THE FOUNDRY
00:15:14 - WRAP UP
00:17:56 - END