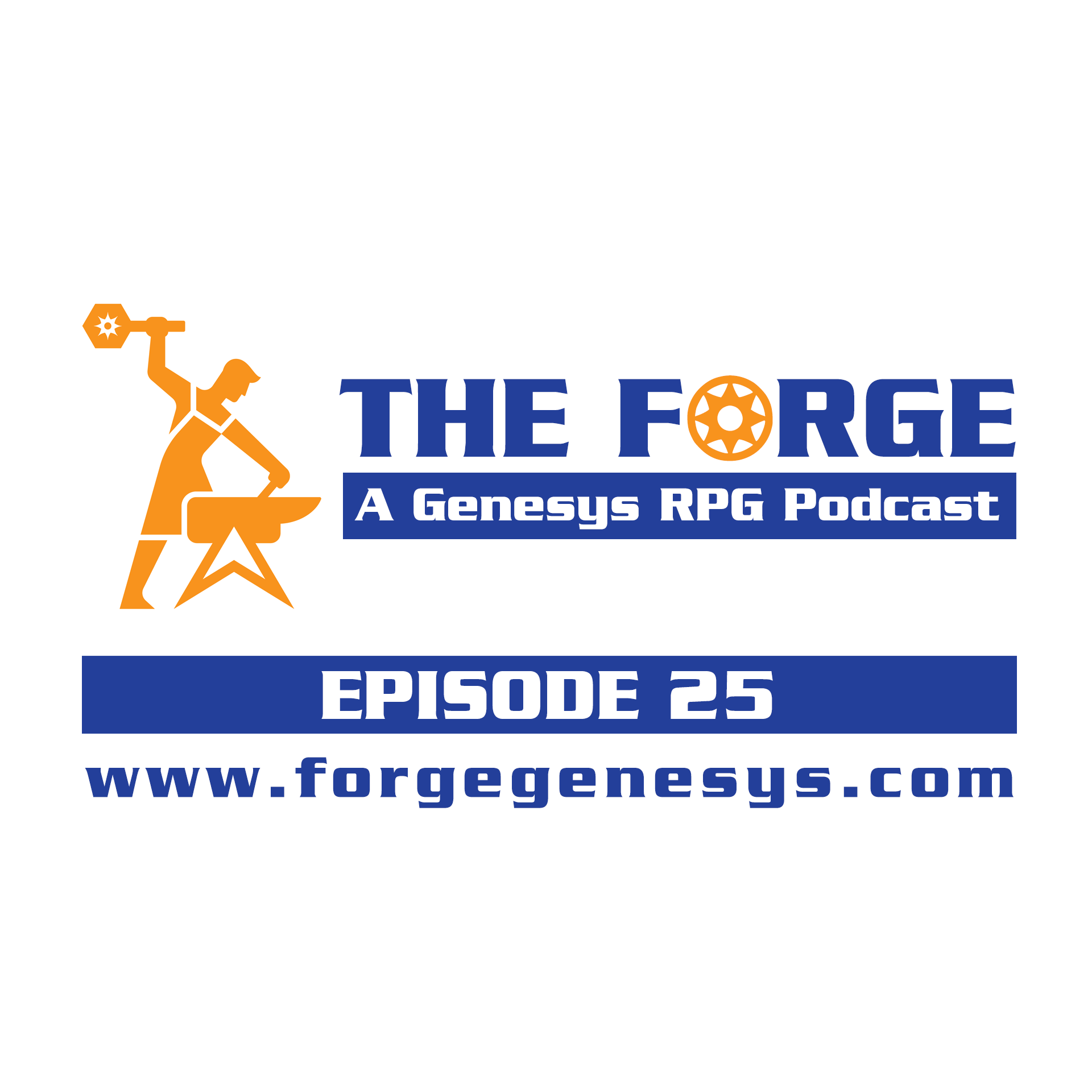 THE BOYS ARE BACK! In this, the first episode of 2021, as GMs Chris and Hooly bring back The Forge love by taking an intensive look at creating unique weapons for your campaign or Foundry Product in The Furnace.
Not to be outdone, they chat with "Children of Aten" developer Jared Henry, about his unique steampunk, planar jumping setting in Breaking the Mould. 
And finally they make their big finish by answering several games and rules questions in Under the Hammer.
So strap on those rifles and keep your finger on the trigger, as the boys lock and load for Season 2 of The Forge: A Genesys RPG Podcast! 
CONTACT US:
LISTEN/WATCH:
SUPPORT:
REVIEW:
iTunes (US) | iTunes (UK) | iTunes (Australia) | iTunes (Canada) | iTunes (Ireland) | iTunes (Germany) | iTunes (NZ)
Don't forget to drop us a review on Facebook, iTunes, YouTube or send us an e-mail.
The Forge: A Genesys RPG Podcast is a proud member of the d20 Radio Network. For more information about the network visit www.d20radio.com.
CHAPTER NOTES:
00:00:00 - PATREON ANNOUNCEMENT
00:02:25 - INTRODUCTION
00:07:46 - STOKING THE FIRE

00:08:00 - Podcast of the Week - Me & Steve Talk RPGs

00:11:20 - News & Announcements

00:22:33 - THE FURNACE: Creating Equipment (Part 1)
01:59:29 - BREAKING THE MOULD: Children of Aten (with Jared Henry)
02:21:18 - UNDER THE HAMMER

02:21:46 - Q1. Getting Magic Right!

02:33:00 - Q2. Shaky-Spear in the Park

02:40:38 - Q3. How to Train Your Villagers

02:48:42 - WRAP UP