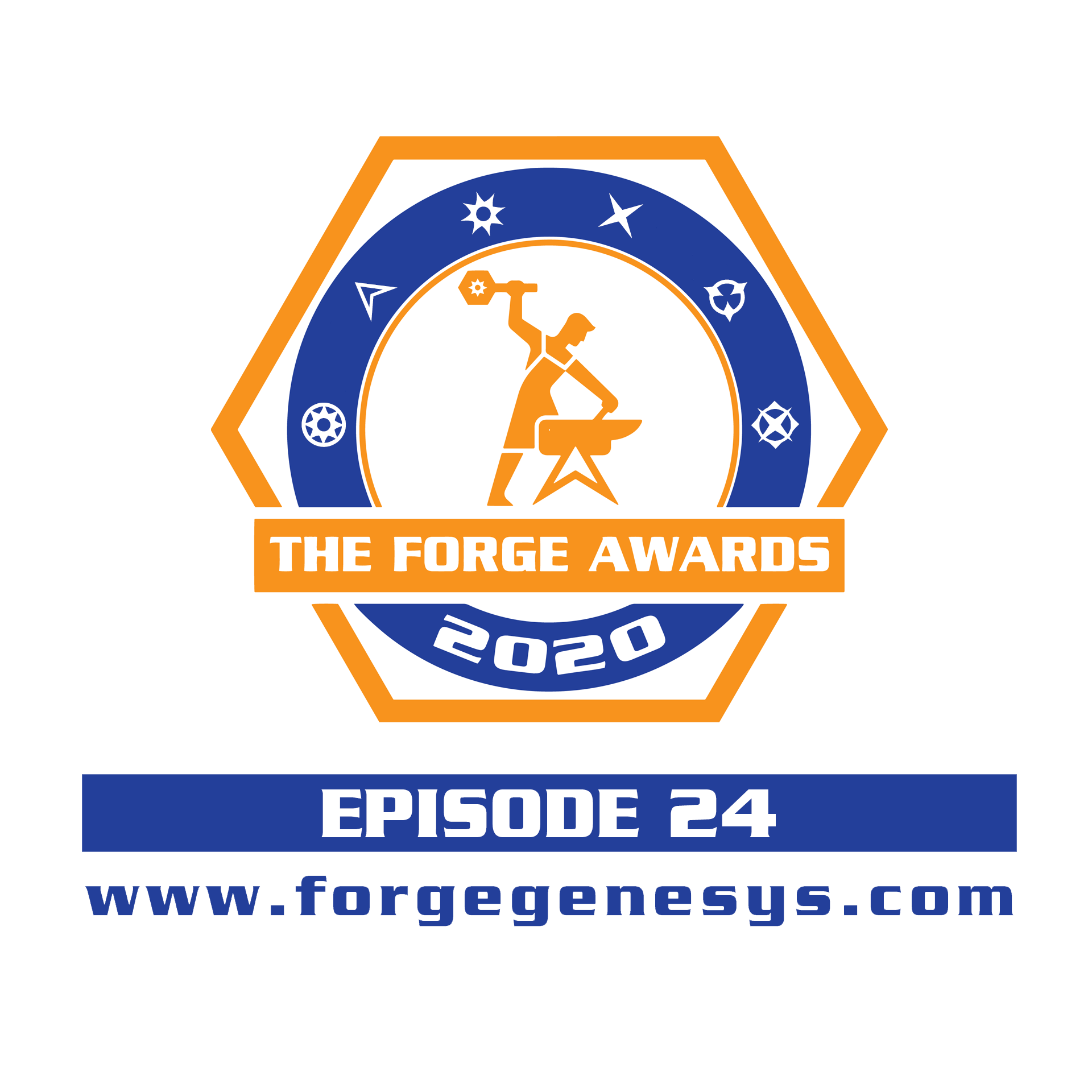 We're back and with a brand new episode! Tonight, on The Forge: A Genesys RPG Podcast, we celebrate everything about the Genesys Role Playing Game and the Genesys Foundry especially the products and their authors as we present the first ever Forge Awards! Listen in as we present the awards for Best Adventure, Best Setting, Best General Supplement, Best Layout & Design, and the big one, Product of the Year 2020.
We continue the celebration as we talk to the winners about their aspirations, motivations, and what is next for them on The Foundry.
Due to our lengthy delay, we also take a trip back into The Furnace as we examine Intellect based archetypes. We even take to the time to answer some games and rules questions.
So, break out the champagne, dear listeners, roll out the red carpet, and suit up in those tuxedos and fabulous dresses as we celebrate tonight with GM Hooly and GM Chris on The Forge.
CONTACT US:
LISTEN/WATCH:
SUPPORT:
REVIEW:
iTunes (US) | iTunes (UK) | iTunes (Australia) | iTunes (Canada) | iTunes (Ireland) | iTunes (Germany) | iTunes (NZ)
Don't forget to drop us a review on Facebook, iTunes, YouTube or send us an e-mail.
The Forge: A Genesys RPG Podcast is a proud member of the d20 Radio Network. For more information about the network visit www.d20radio.com.
CHAPTER NOTES:
00:00:00 - PATREON THANKS
00:00:49 - INTRODUCTION
00:06:21 - STOKING THE FIRE

00:06:33 - Podcast of the Week - Me and Steve Talk RPGs

00:08:34 - News & Announcements

00:17:31 - THE 2020 FORGE AWARDS

00:24:48 - Award: Best Adventure

00:28:56 - Award: Best Setting

00:34:37 - Award: Best General Supplement

00:42:15 - Award: Best Layout & Design

00:48:16 - Award: Product of the Year 2020

00:53:56 - Red Carpet After-Party

01:43:02 - THE FURNACE: Archetypes (Intellect)
02:53:26 - UNDER THE HAMMER

02:54:13 - Q1. Previously on the Walking Dead?

03:04:56 - Q2. What's Your Poison?

03:07:38 - WRAP UP