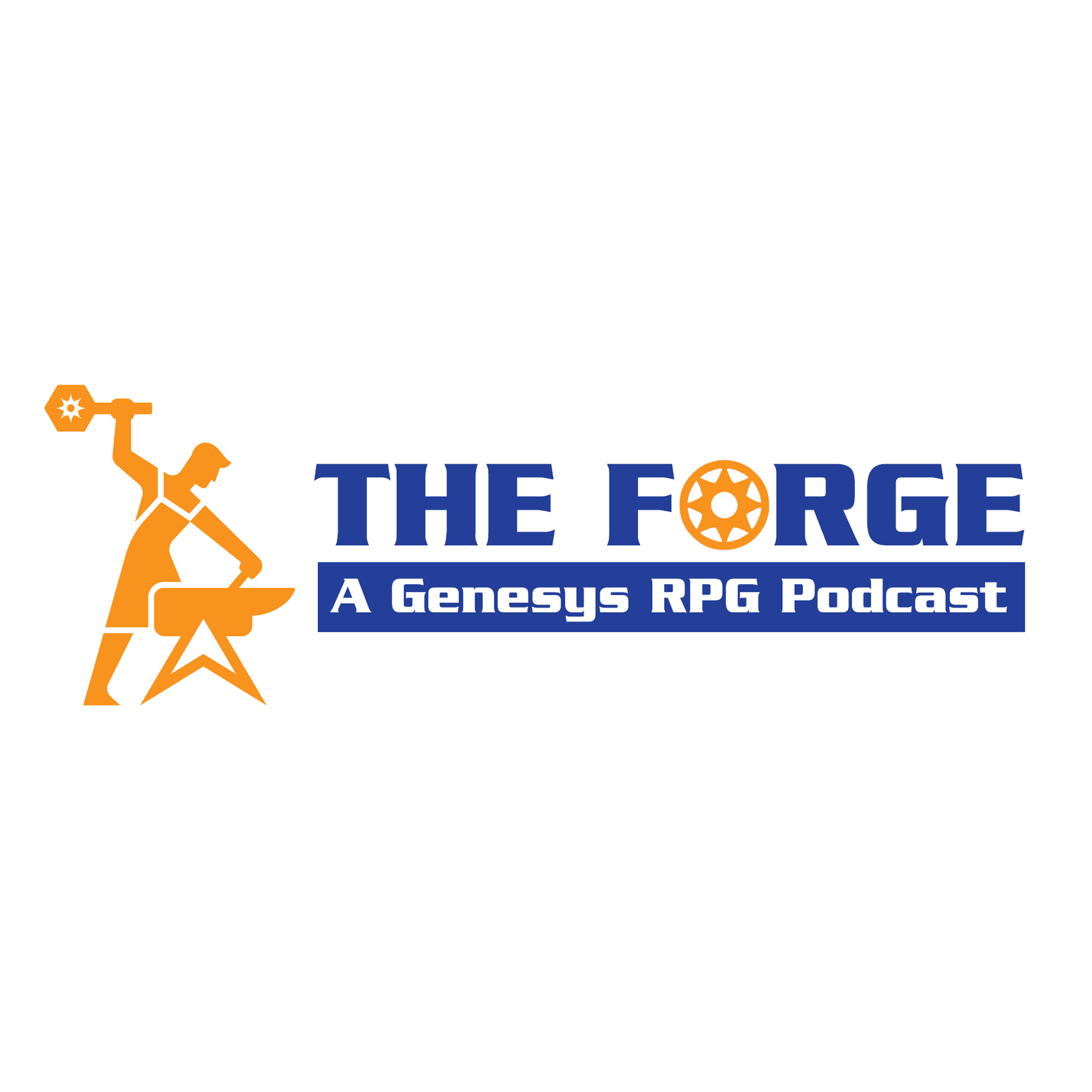 This episode we begin a new irregular series focusing on building archetypes for your settings. For our first installment, we are heading for the chopper, with two snakes heads...like this [ok, so we know visual gags don't really work]. So if you love the brutish and the mean, the big and the nasty, then look no further than developing your BRAWN based archetypes and species with us on the podcast - we even build one live on the show!
We also get to talk talent groups in Die Casting - creating 2 Talents in the process - and sit down to speak with Chris Hunt about the Power of the Vril. To finishing it off, we showcase the latest releases from the Genesys Foundry and answer a couple of rules questions.
So if you want to "move it, move it", come and join your hosts GM Hooly and GM Chris as they get to MOVE IT! in a bumper 3 hours episode of The Forge!
CONTACT US:
+ E-Mail: forgegenesys@d20radio.com
+ Website: www.forgegenesys.com
SOCIAL MEDIA:
+ Facebook: https://www.facebook.com/forgegenesys/
+ Twitter: https://twitter.com/forgegenesys/
LISTEN/WATCH:
+ Podbean: https://forgegenesys.podbean.com/
+ YouTube Channel: https://www.youtube.com/channel/UCY8uvOLDq0_GlZZqC_zdt7w
+ Google: http://shorturl.at/DR023
+ Direct: https://forgegenesys.podbean.com/mf/play/pbcjum/The_Forge_Episode-003.mp3
+ RSS: https://feed.podbean.com/forgegenesys/feed.xml
REVIEW:
iTunes (US) | iTunes (UK) | iTunes (Australia) | iTunes (Canada) | iTunes (Ireland) | iTunes (Germany) | iTunes (NZ)
Don't forget to drop us a review on Facebook, iTunes, YouTube or send us an e-mail.
The Forge: A Genesys RPG Podcast is a proud member of the d20 Radio Network. For more information about the network visit www.d20radio.com.
SHOW NOTES:
00:00:00    INTRODUCTION
00:02:24    STOKING THE FIRE
00:02:41    PODCAST OF THE WEEK - Eberron Renewed
00:04:03    STOKING THE FIRE - News & Announcements
00:12:45    DIE CASTING - Talents: The Good, the Improved, and the Supreme
00:58:56    THE FURNACE - The Brutes are Comin'
02:23:46    BREAKING THE MOULD - Power of the Vril (with Chris Hunt)
02:53:25    UNDER THE HAMMER
02:53:50    Q1 - Martial Knowledge Skill
03:01:22    Q2 - Its an Ambush!
03:08:53    WRAP UP